WELCOME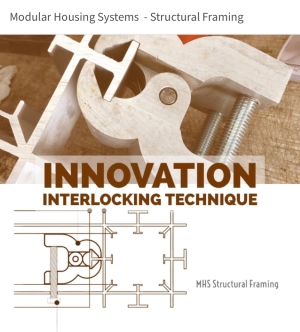 MHS Prefab,
MHS Structural Aluminum Framing,
MHS Building Systems is a leading provider of innovative solutions for modular Prefab homes, ADUs, and commercial structures. With our expertise in building systems development and the use of MHS structural aluminum framing, we can deliver customized and high-quality building designs that meet your specific needs.
MHS Structural aluminum framing is a construction method that involves using aluminum profiles to create the framework of a building. Our team at MHS understands the unique advantages of using MHS aluminum members as a primary building material, including its strength, durability, and corrosion resistance.
Incorporating MHS structural aluminum framing into your building design can provide numerous benefits, such as ease of assembly, customization options, and reduced construction time and costs. Aluminum framing can also be easily integrated with other building components, such as windows, doors, and insulation, to create a complete and efficient building system.
At MHS, we work closely with our clients to ensure that MHS aluminum framing systems meet their exact specifications. Our experienced engineers and designers create detailed plans and calculations for each project, ensuring the structural integrity and longevity of the building design.
Our design team can help you select the appropriate aluminum profiles and components based on your specific needs and requirements. With our expertise in modular Prefab homes, ADUs, and commercial structures, we can deliver a comprehensive and customized building system that meets your unique needs.
In summary, choosing MHS for your light building project development is the smart choice. The use of MHS structural aluminum framing provides a strong and durable foundation for your residential or commercial structure while offering flexibility and design options that are unmatched by other building materials. Contact us today to learn more about how we can help you with your building project.
MHS Building Systems
PO Box 53662, Irvine CA 92619, USA